---

Bc 51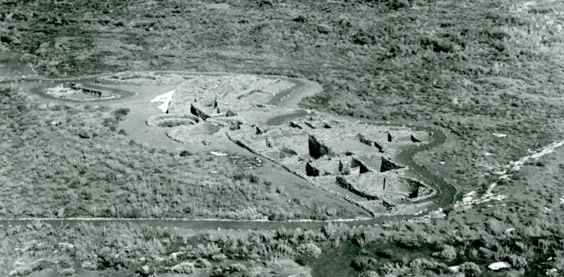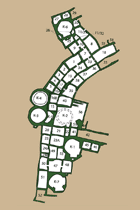 Using this Map:
Click on the map image to launch full-size, interactive map.
When you select an individual room or kiva context on the larger map, a pop-up window will appear displaying information categories from our database available for that context (Artifacts, Burials, Tree-Ring Dates, and Features).
Each of the categories can be expanded by clicking the '+' to reveal an abridged list of basic information. Selecting the category heading itself will open a separate window with complete details.
How it Works
Interactive Map
Site Description
Bc 51 lies just east (130 feet or 40 m.) of Bc 50, and was excavated by the University of New Mexico Archaeological Field School in 1936 and 1937, with some additional work by Gordon Vivian in 1949 and 1950.  This site, along with Bc 50, became "type sites" for Chacoan small house residences.  With about 45 ground-floor rooms and seven kivas, Bc 51 is very large for this building type. The three tree-ring dates for the site, all from Room 7, are from trees harvested in A.D. 967 and A.D. 1043.  Alternative designations for the site are 29SJ395 and LA 40395.
A report from the University of New Mexico Field School excavations was published in 1939.  You can access this report on the CRA Digital Monographs page.
Excavation History
1937-1939, 1949-1950: Excavated by Clyde Kluckhohn, Florence Hawley,  William Mulloy, Wesley Bliss, A.R. Kelly, Walter Taylor, Gordon Vivian and the University of New Mexico/School of American Research field schools.
1949-1950: Excavated by Gordon Vivian of the National Park Service
Size and Dates
Approximately 45 ground floor rooms with 7 kivas.
Mid-11th century to early 12th century, with some evidence for occupation of the site in the mid-10th century.
---
Site and Room Data
Site Data Only